Before I get to musing, I wanted to remind you to leave a comment
here
to be eligible for a prize in the Nook Spring Bloghop! Now onto today...
What topics do you scrap about? Do you include enough All About Me layouts in that mix? I found myself doing just that this weekend.
Maybe because I feel busy right now...like time is not mine and free time is limited. Maybe scrapping about what I love brings me some "me" time.
The other thought that pops into my mind is that I want to mix up the scrappy process as much as possible. Push myself and the creativity. I decided to simply walk around my house with my phone and snap away. What struck me as important? What do I reach for each day and don't even think about doing it? What defines me? I snapped and sent my photos to be printed.
And now, I feel refreshed. Maybe it is taking time to record a story specific to me. I think that mostly it is the change in topic, the use of photos I don't always scrap. It felt good to make this.
Simple, not even that important in the grand scheme...but one day when I am gone and my kids read this, they will have a piece of me.
I used the ruffle trim in the April My Scrapbook Nook kit on this tag. The trim is bulky and full...I wanted the texture of it without having all that material. So I cut off the extra tulle so it was mostly the thread...I like how it looks.
Of course, the story. That is what this hobby is to me!
I used this
gorgeous kit
to make this layout!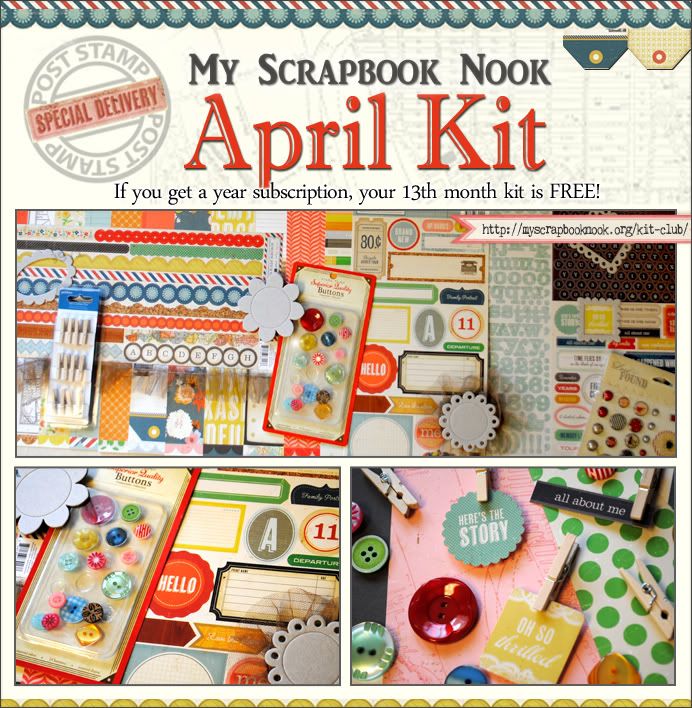 Full of Crate Paper Storyteller...I am inspired! You can be too: New members who sign up will receive the May kit for FREE and A beautiful October Afternoon Grab Bag Kit. After a year paid subscription your 13th kit will be for FREE! 90.00 Value for free!
whatcha waiting for?