about why you scrap?
I decided to tackle this subject on a recent layout! My theme really is about the whys...more specifically what I hope my kids take from my crafting.
It is not just the family memories. I want them to be inspired to be creative...art, scrapbooking, music, decorating...whatever! I want them to be reflective. I hope they keep journals...I loved practicing the art of journal...it frees your soul! I want them to tell stories...write and record.
I love to scrap and want my kids to understand the benefits.
Before I go, I wanted to share the October kit from The Nook...this color combo is beautiful.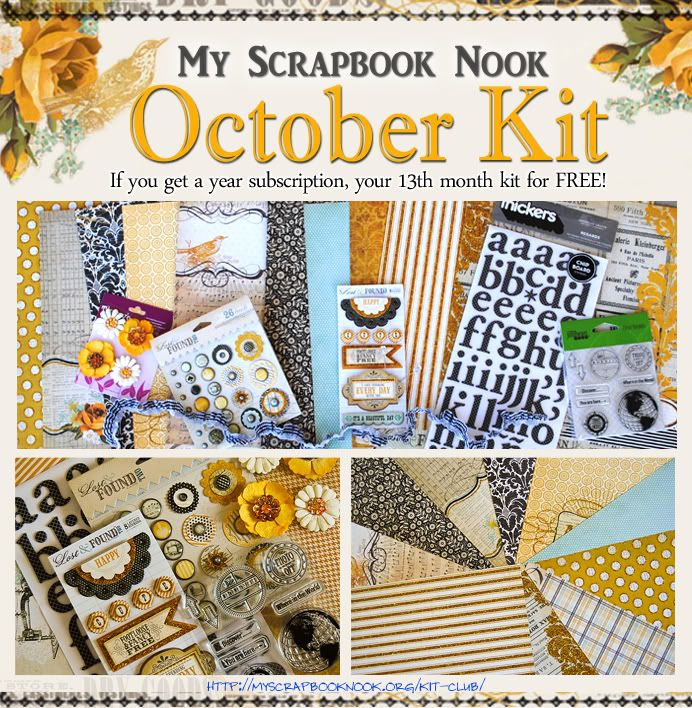 Rush over and get this one...it won't last long!