Life is one wild ride. So much is going on right now. It seems like every moment is full of multitasking and planning. It makes me feel like a 2:00 nap everyday. We are getting ready for a busy spring full of Ella's birthday, Easter, a wedding and a vacation. Oh, and Steve is having hip surgery. I am just finishing the second week of P90X2, phase two. I am loving this edition...loads, loads, loads of core.
All in all, crazy schedule and life...it is all good. I count my blessings.
I have started pinning images for Ella's birthday. I love planning fun home parties with a theme. This layout shows a highlight of Nathan's last party...these cardboard cars. His face kinda sums it up:
I love this comic book paper from October Afternoon! I have to use a section of it...it fits perfectly here! I created the flag banner myself. And notice the lasso:
This kit from My Scrapbook Nook filled with Sasparilla was among my favorites! Love this paper line and all the wooden and textured goodies!
Here is the March kit...yummy NEW My Mind's Eye: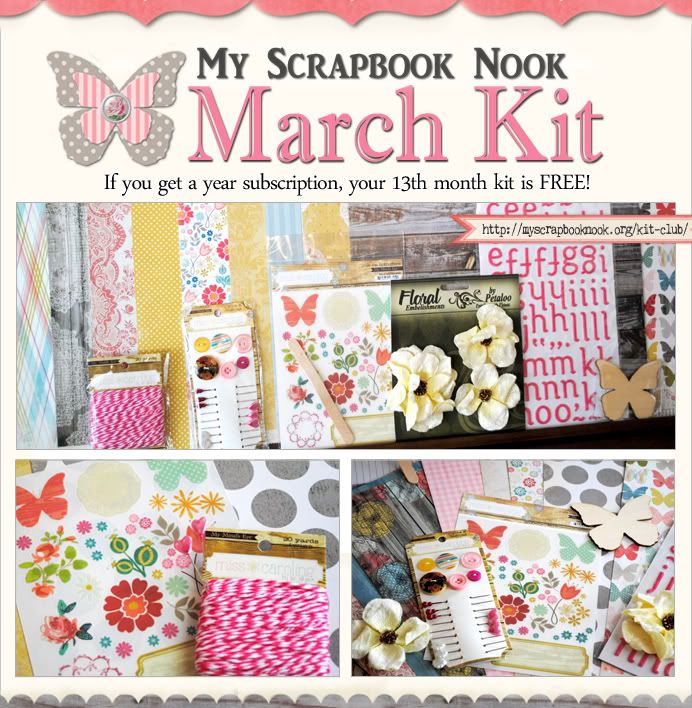 Look at how pretty...just in time for spring! The Nook is offering a
fabulous grab bag
each month full of goodies that match the kit...for a super low price! Be sure to check it out!
Off to go manage some crazy...Happy Saturday!